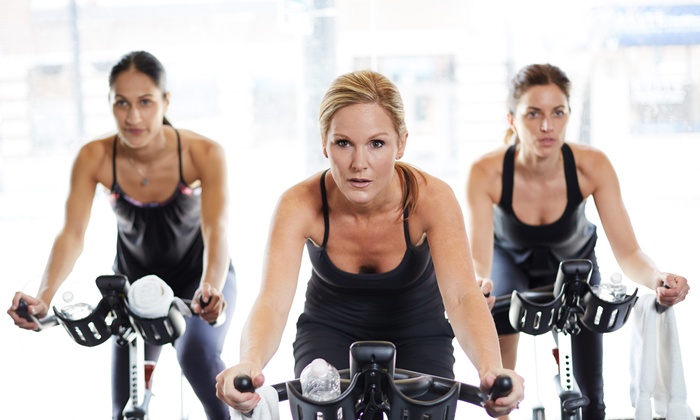 To many riders, the instructor's style, music, routine/drills, inspirational capability and
consistency are some of the factors that create a loyal following. While the above factors are critical to an instructor's success, there are several other factors, albeit not as prominent, that play an equally important role in what makes for a phenomenal instructor.
1. We Work Out Almost Daily & We Love The Variety
You're probably wondering – well isn't teaching the class a workout? Of course, it is. But we also workout separately to target different muscle groups, build endurance and stay motivated. A very important aspect of this is that we vary our workout routines. Many of us participate in yoga classes, strength conditioning, swimming, kick boxing and much more. Variety is essential to developing adaptive skills for coaching indoor cycling. Moreover, participating in other workout formats allows us to learn more and better understand exercise physiology and body mechanics.
2. We Take Classes
We also attend other instructors' classes where there are opportunities to learn about new formats or variations. Trying new forms of exercise has many benefits and helps us in our quest to stay current and aware of industry trends even if we do not teach specific formats.
3. We Train For Competitions
Whether it's a century ride, a charitable event, a triathlon, a marathon, a Spartan race, a Sufferfest, a Color Run or whatever….we usually work such competitions into our yearly routine. We do it as part of the competitive spirit.  Being part of an outdoor competition teaches you so much more about specific challenges such as seated climbs and pursuits that would be beneficial to building an indoor cycling routine.
4. We Do Our Best To Eat Healthy
Sometimes, there is no time to work out. Eating healthy becomes and remains a priority. When dining out, having lunch at the office or while traveling, we are more attuned to our nutritional needs. Avoiding junk and fast foods is a constant struggle, especially when pressed for time or when having a stressful job. That's one of the many reasons why most of us pack healthy snacks and plenty of water wherever we go. Even when on vacation, eating sensibly and healthy is simply a habit
5. We Rest, Recover & Take Vacations
Our bodies take a lot of abuse. Recovery, especially after difficult competitions, is essential. Rest, recuperation and short vacations are antidotes to fatigue, loss of motivation or when you just need a break. And, yes, plenty of research goes into planning a vacation to find the healthier places to eat or to shop.
6. We Never Stop Learning
Whether we are attending a re-certification workshop, renewing our CPR/AED certification, obtaining a new certification, attending an industry conference, participating in continuing education workshops, or interacting with fellow instructors, we are in a continuous learning mode.
7. We Ask For Feedback
I recently designed a survey aimed at collecting feedback about my routine as well as the overall indoor cycling program at a facility where I teach. The goal is what I call 360 feedback – it is the only way to hear the voice of the customer, incorporate changes, adapt to new trends, introduce a competitive edge and make the customer part of the constant improvement cycle
Please share with me any additional ways you use to stay in the game. In the meantime, #RideOn.
Tom